AG Net
Case study
Client: AG Insurance
Role: UX/UI Designer
Period: 2019
Tools: Sketch, InVision, Adobe Photoshop, Adobe Illustrator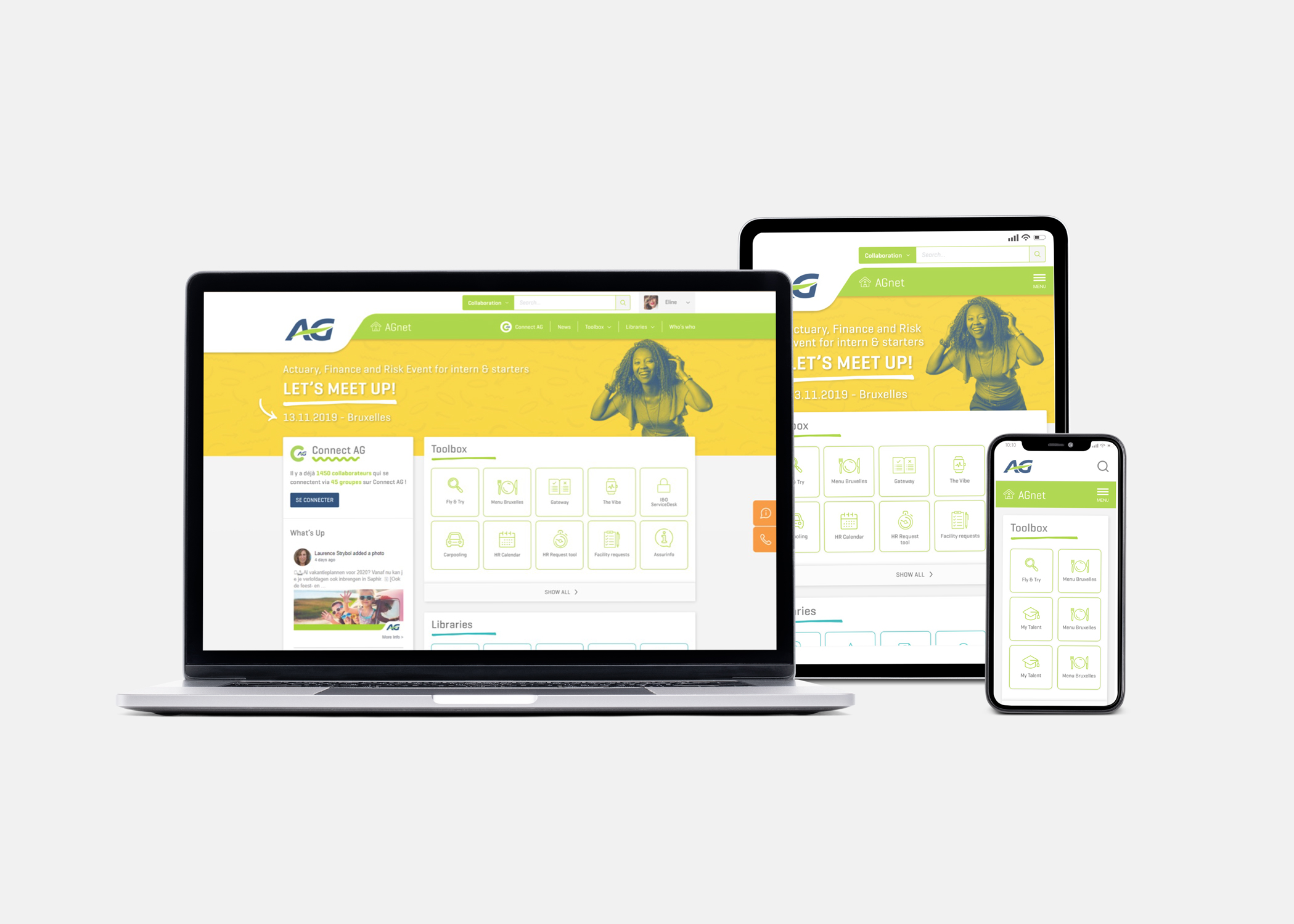 Situation
AG Insurance was in need for a user-friendly intranetenvironment for their employees.
The tool needed an 'who-is-who' section where they can search for contact- information about their co-workers, but also other functionalities such as links to the companies' style guide, view the latest AG-related news, or book a place on one of their company parking.
The idea would be to create a dashboard-like environment which is customizable to the users' needs. They would be able to choose and reorder the main toolbox, libraries, and favourite links.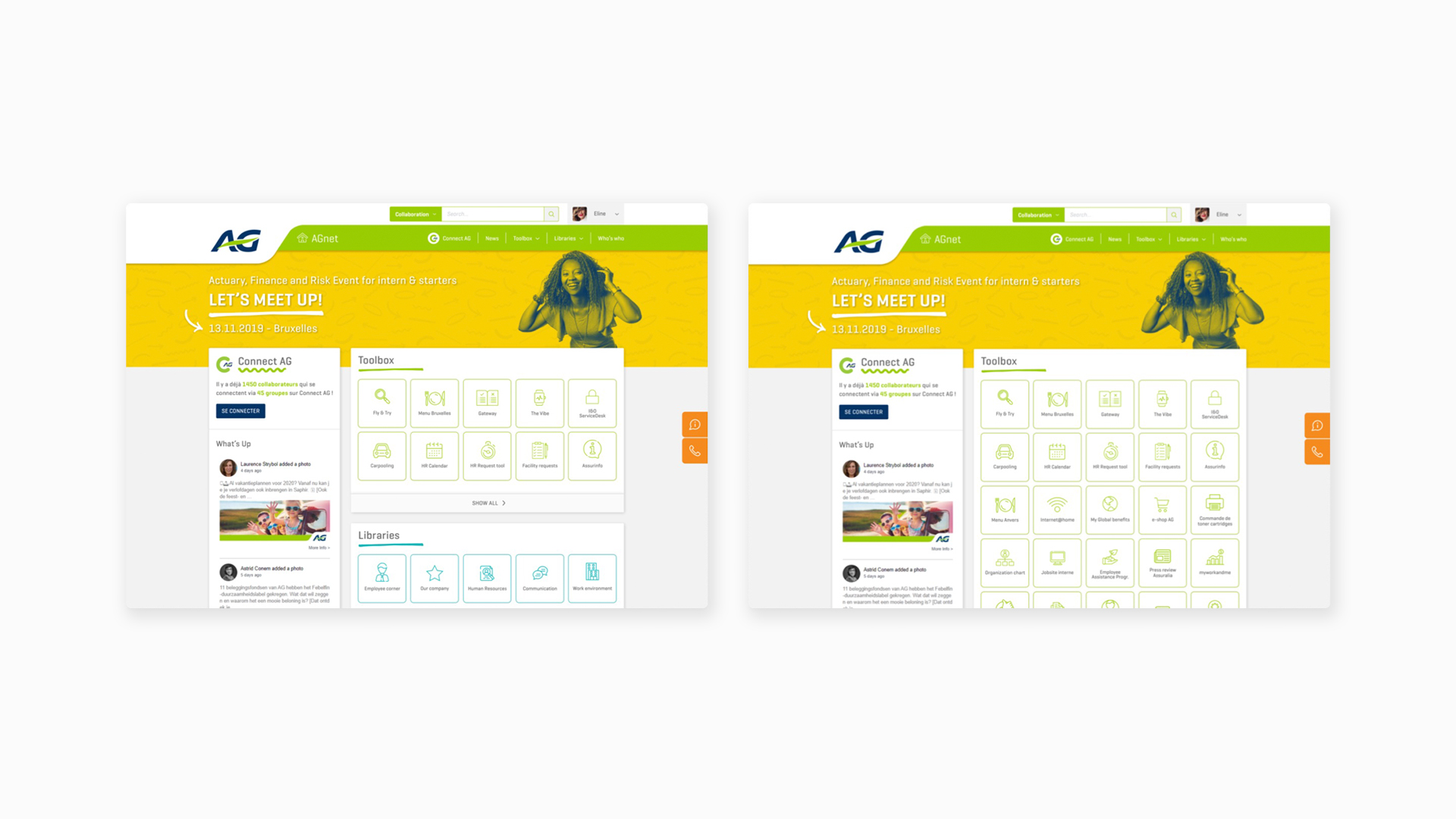 My most important tasks, responsibilities and activities
Together with the UX-team, we created a user needs/requirements analysis
Translate the ideas into hi-fidelity interactive wireframes
Create the final responsive UI designs
Hold multiple presentations of the design in progress and defend the design decisions we made as a team
Provide an html-slicing and design documentation for the development team
Follow up with development to make sure the flow was developed according to specifications