LG-Beton - Web Design
Case study
Client: LG-Beton (Typografics)
Role: UX/UI Designer
Period: 2017
Tools: Sketch, Adobe Illustrator, Adobe Photoshop, Zeplin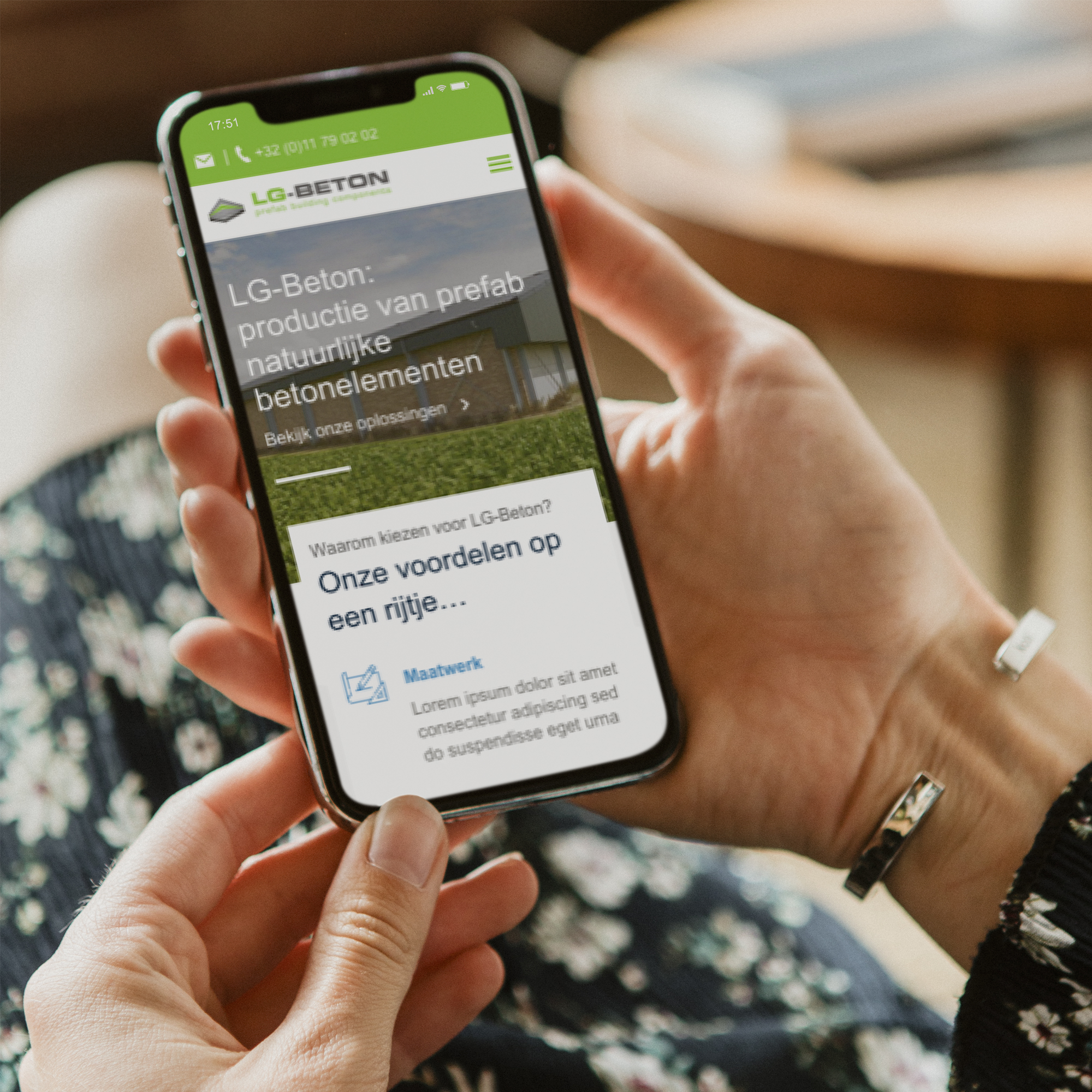 Situation
Throughout my time as a webdesigner at Typografics, I have done a lot of responsive web designs for organizations such as AG Insurance, SVK, Acerta, Tervias, Royal Crown, Brady, EasyLaundry, Altez, LG-Beton, Meco Metal, ... For this I designed the new website in screens.
Always considering the responsiveness and usability of the web design in the house style of the client. There was constant interaction between the internal team of developers and strategists and, of course, also the client. We always started on the homepage which we presented to the client.
With the feedback of the client, we created the rest of the screens in design. Depending on the project, I also provided custom bannering, image editing or icon designs.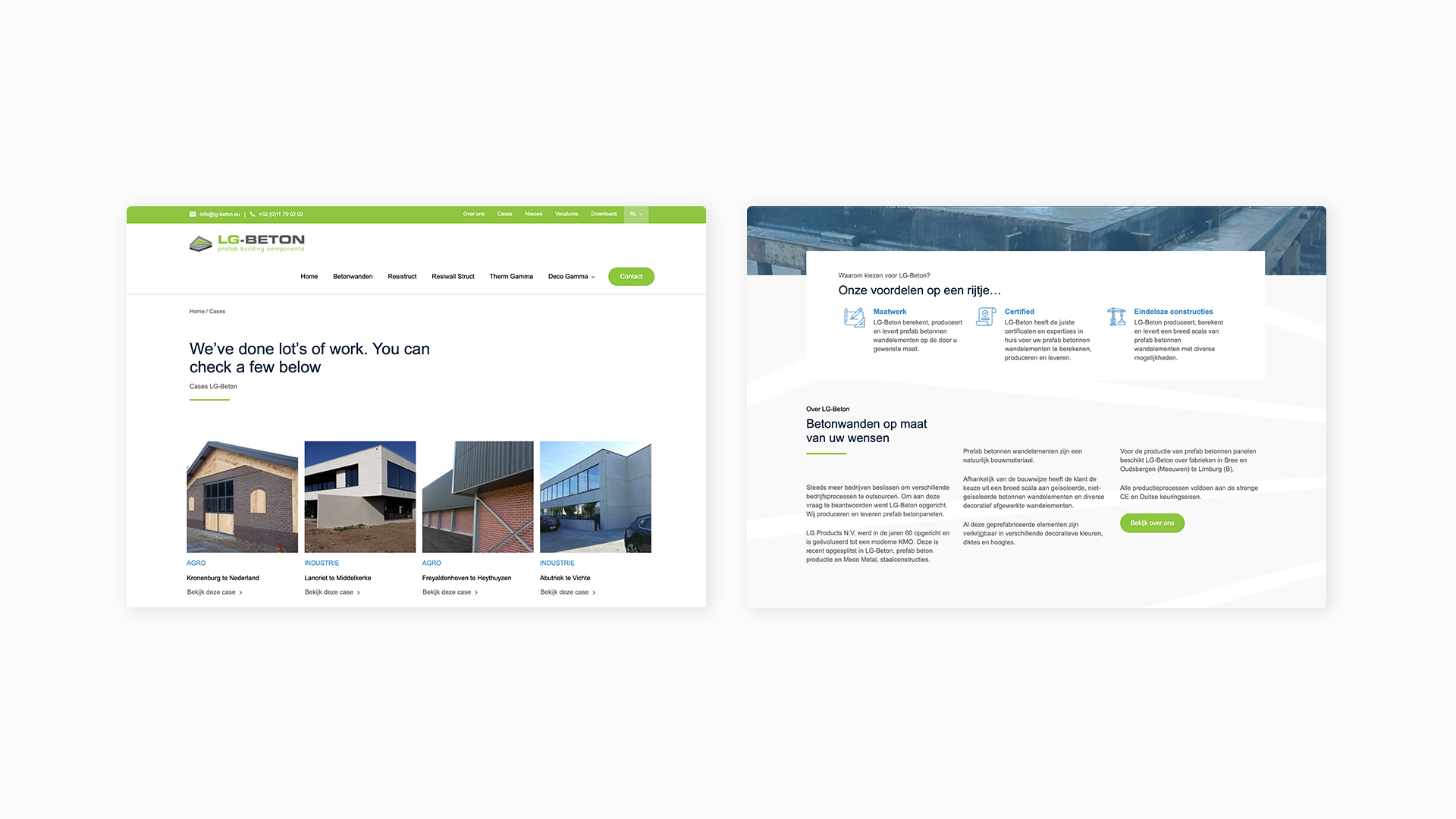 My most important tasks, responsibilities and activities
Translate the ideas into hi-fidelity interactive wireframes
Create the final responsive UI designs
Hold multiple presentations of the design in progress and defend the design decisions
Provide a design documentation for the development team
Follow up with development to make sure the flow was developed according to specifications